I love to experiment with the Vitality line of Young Living Essential Oils. Essential oils can add such a distinct flavor to your already yummy dish that you have created. Today I would like to share my Orange Chicken recipe with you. This is a traditional recipe, not one that is cooked in an instapot or crockpot. I do have a favorite instapot recipe too which I will share when I talk about instapot cooking. I have also included a version to make this gluten free which is how I make this recipe.
So today, you will need the following Vitality Oils
:
Orange, Lemon and Ginger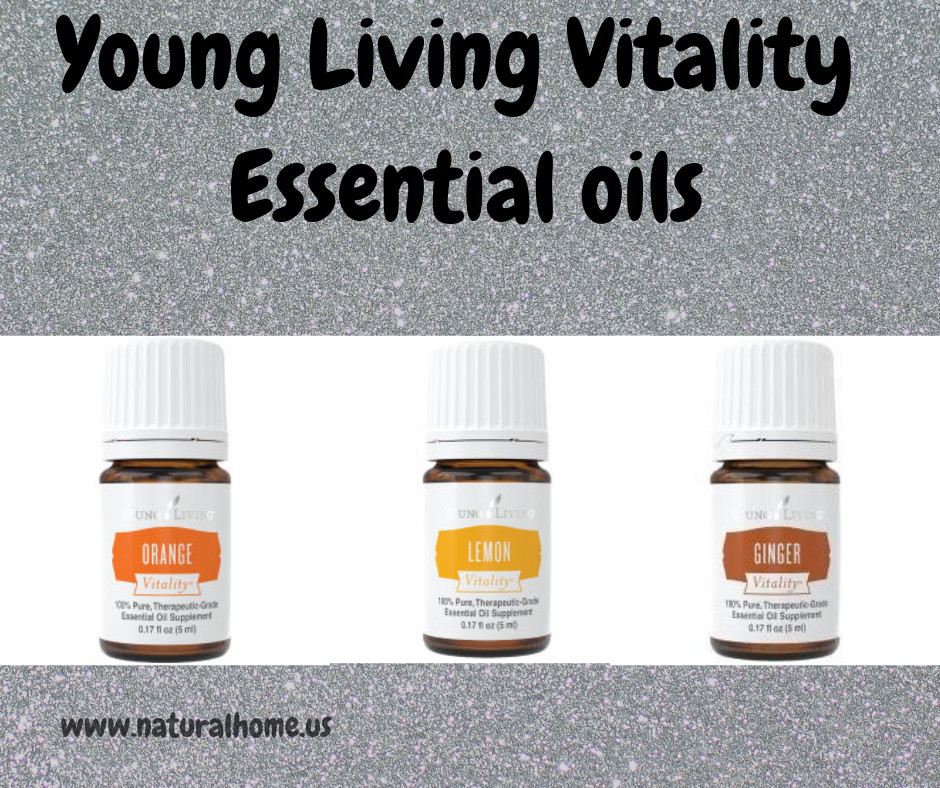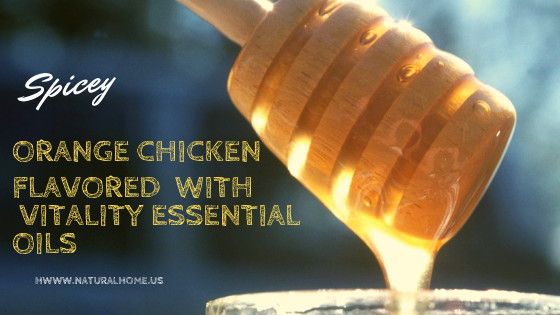 Directions:
Sauce:
1 1/2 cups water

2 Tbsp. orange juice

1/4 cup lemon juice

1/3 cup rice vinegar

2 1/2 Tbsp. soy sauce

1 cup packed brown sugar

1/2 tsp. minced garlic

2 Tbsp. chopped green onion

3 Tbsp. cornstarch

2 tsp. reserved sauce mixture

2 drops orange YL vitality essential oil

1 drop lemon YL vitality essential oil

1 drop ginger YL vitality essential oil
Chicken:
1 cup all-purpose flour

1/4 tsp. salt

1/4 tsp. pepper

2 boneless, skinless chicken breasts, cut into 1/2 inch pieces

3 Tbsp. sesame oil
INSTRUCTIONS:
Pour water, orange juice, lemon juice, rice vinegar, and soy sauce into a saucepan, and set over medium-high heat.

Stir in the brown sugar, garlic, green onion, and red pepper flakes. Bring to a boil.

Remove from heat.

In a resalable plastic bag, mix the flour, salt, and pepper.

Add the chicken pieces, seal the bag, and shake to coat.

Heat the olive oil in a large skillet over medium heat.

Place chicken into the skillet, and brown on both sides.

Drain on a plate lined with paper towels, and cover with aluminum foil.

Wipe out the skillet, and add the sauce.

Bring to a boil over medium-high heat.

Mix together the cornstarch and 2 tablespoons of reserved sauce; then stir into the sauce.

Add orange and ginger essential oils. Reduce heat to medium low, add the chicken pieces, and simmer, about 5 minutes, stirring occasionally.

Serve over brown rice with a side of broccoli for a healthy, delicious dinner.
** to make this a gluten free version substitute amino acids for soy sauce.
** Instead of coating the chicken with flour, Saute chicken in skillet after salt and peppering the meat.
** In place of the flour, you could use crushed dehydrated Walla Walla onions to coat the chicken pieces. This adds another flavor layer which my family loves!
#YLVitalityOils, #naturalhomerocks,#naturalhomewholefoods, #iwanttocookwithylessentialoils
Jan 28, 2018 03:32 PM Central
Marijo Varney
Winte
r
is one of my favorite times of the year and also a time when I make sure that I have the diffusers running in the house, the cars, in my classroom, at church or where ever I might be! Keeping the air clean and fresh along with supporting the immune system and respiratory health is critical during the cold, dark, snowy or rainy days of winter.
Did you know that diffusing oils can be a powerful tool to help support emotional balance? Cold, dark and dreary days can be be difficult for some folks. I don't know about you, but I manage to tolerate the very cold New England winters (-41 degrees this year!_) when the sun is shining, but we have had more gloomy, dark days than ever so why not boost your outlook with an uplifting blend of essential oils? Did you know you if you experiment with the different oils, you might find a winner combination! I love to Trial and Error experimentation!
I like to take a drop or two of some favorite oils and rub my hand together, then run my fingers through my hair. Sometimes, I even put a drop on the top of my head, or on my feet, even my adams apple! I just love oils!! One of the best inventions, I think was the diffuser necklace and bracelet. I find myself sniffing my bracelet throughout the day or when I am in a long meeting that just won't end and I need a pick me up.
Here are some winter blends for you to try.....give me a shout and let me know what you think!
Keep Healthy!